The 2020 Euro final showed a scintillating contest between England and Italy. Fighting for the title of becoming the European champions, the teams went head to head in a thrilling encounter. Eventually, Italy beat England 3-2 in the UEFA Euro 2020 Final, winning their first European Championship since 1968. After a 1-1 draw at Wembley on Sunday, Italy won the final thanks to some incredible saves by Gianluigi Donnarumma as the game went into extra time and then into a dreaded penalty shootout.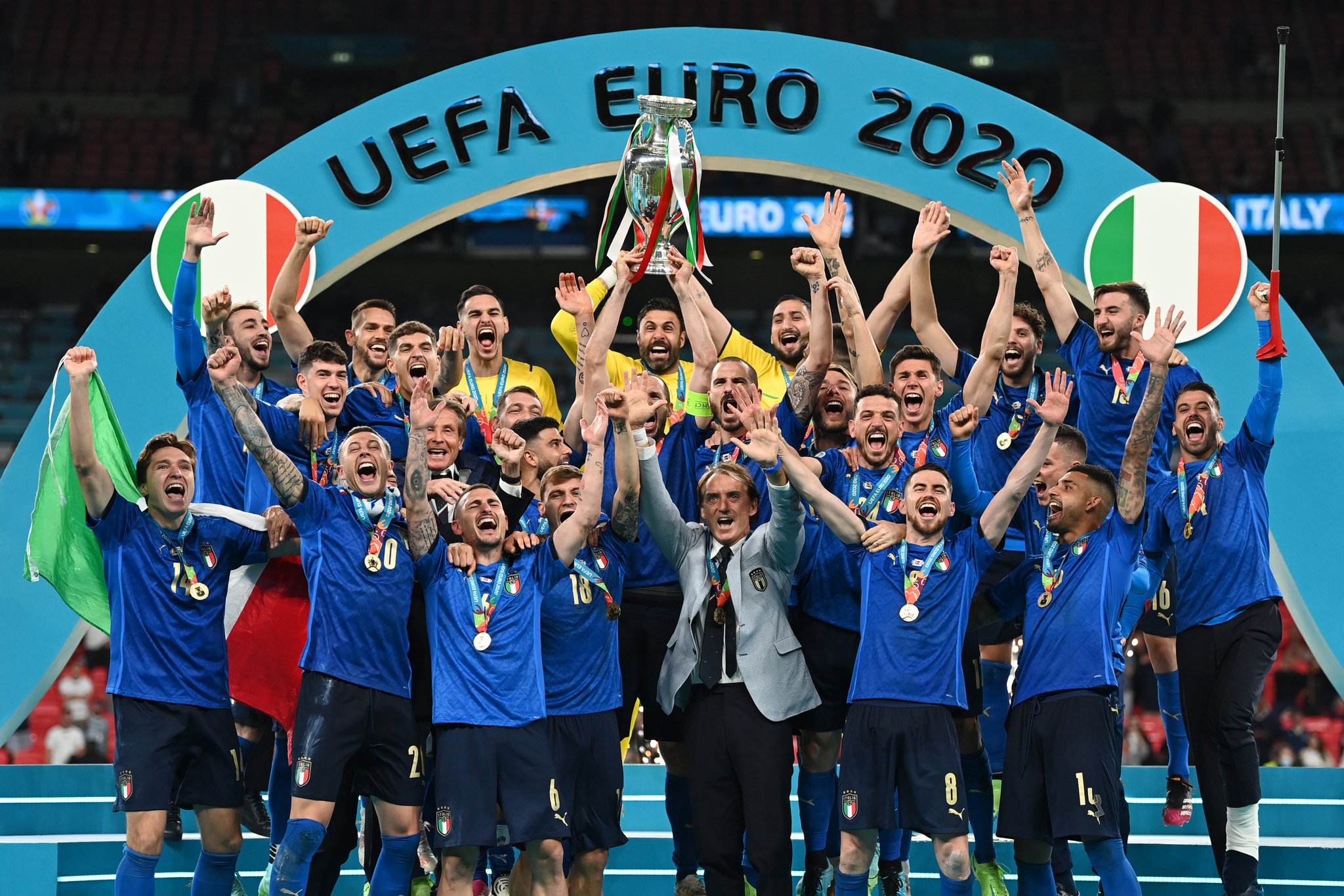 The giant goalkeeper saved two penalties from Jadon Sancho and Bukayo Saka after Marcus Rashford hit a post, as Federico Bernardeschi, Leonardo Bonucci, and Domenico Berardi all scored for Italy. For the fans out there this game proved to be a rollercoaster of emotions as the Euro final lived up to its expectations and hype before the game.
Luke Shaw had given England a dream start with a superb goal after two minutes but Italy, who offered almost nothing in response in the first half, gradually took command as the hosts sat back and leveled through Bonucci after 67 minutes. It was the first final to be decided on penalties since Czechoslovakia beat West Germany in 1976 and will be wildly celebrated in Italy after they lost in the final in 2000 and 2012.
England keeper Jordan Pickford was similarly untroubled as Federico Chiesa's crisp shot went just wide and Ciro Immobile's blocked effort was all Italy had to show for a disjointed half. English well-drilled defense, which had conceded just one goal via a Danish free kick conceded again shockingly and ended up pushing the game into a penalty shootout. Italy eventually won the shootout and ended the Euro 2020 on a high with many fans impressed by their performances throughout the tournament.