Germany head coach Joachim Loew has said that his team are unlikely to be among the favourites when the Euro 2020 tournament begins next summer. Loew's side have gone through a transition following their shock group stage exit at the 2018 World Cup and they are currently on course to qualify for Euro 2020 barring any major mishap.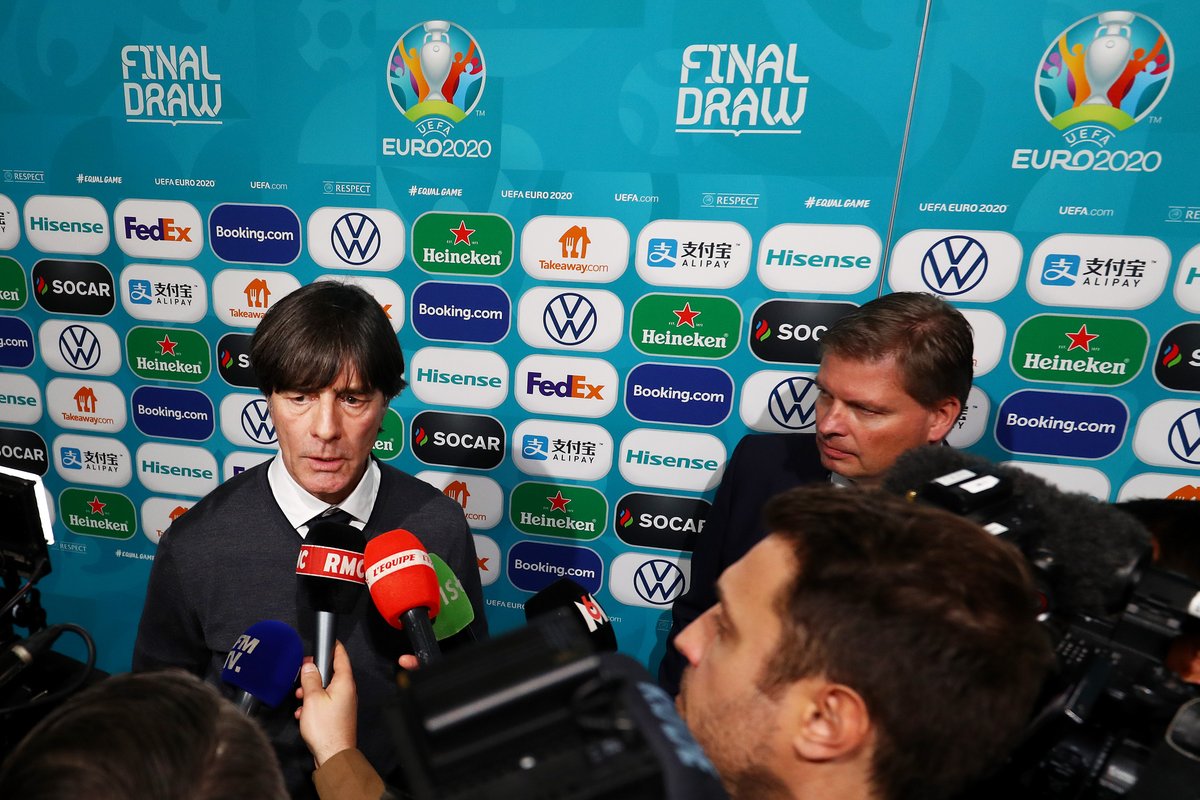 Speaking in a press conference, Loew stressed that Germany are no longer among the European powerhouses and the likes of Netherlands, Spain and England are the ones to watch out for next summer, considering they have stuck with a settled squad, he told: "We don't belong to the tournament favourites. France, England have been playing with the same players for years. There are the Dutch, Spain."
He added that his team may not be ready to challenge for the Euro 2020 title but the squad could excel in a couple of years' time, he told: "Us, with our young team, we are not among the favourites because we are still in the process of change. Maybe in two or four years when the players are at their peak. I mean a lot is possible with this team and we are working on that because it does have a lot of quality."
Germany are currently second in their group behind the Netherlands, who hold the better head-to-head record in the matches between them. At present, Germany are three points ahead of Northern Ireland for the second position, which assures direct qualification for Euro 2020, and they just need to beat Belarus and hope the Netherlands avoid a defeat against the Irish.
Otherwise, it could go to the final game of the qualifying campaign against Michael O'Neil's side, where they would require one point or avoid a defeat by more than two clear goals. In the latter of those cases, they would progress to the competition's proper with the better goal difference between the sides.